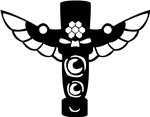 BeeTribe is community of artist who work to getter on a free manner to get the best out.
"De kunst van het leven?
Realiseren van idealen die ons samen ten goede komen en inspireren;
bewust zijn van een gelukkig leven.
Mensen komen samen; vriendschappen ontstaan en collectieve ideeën worden gerealiseerd op creatieve wijze. Ieder voert met expertise en passie projecten.
Door het samen ontwikkelen van een audio-visueel projecten waarbij gedeelde idealen tot expressie komen, vormen wij een 'stam' waarbij we samenwerken aan een groter geheel door bestuiving van elkaars producten en diensten.
Hierdoor voelen wij ons net 'bijen'.
Zo onstond de "BeeTribe" anno 2012.
Het Leven als Kunstwerk."

http://www.beetribe.org/